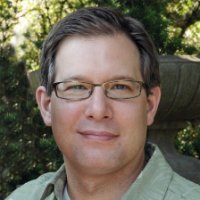 Dr. Sander Hitzig is a Senior Research Associate at the Institute for Life Course and Aging (Faculty of Medicine) at the University of Toronto and an Adjunct Faculty Member in the School of Kinesiology and Health Science (KAHS) at York University. In 2009-2010, he did his post-doctoral fellowship at the Toronto Rehabilitation Institute's Brain and Spinal Cord Rehabilitation Program (Lyndhurst Centre) under Dr. Katz's supervision. Sander's work was focused on understanding factors that contributed to the maintenance and development of chronic pain following spinal cord injury (SCI).
At York, he is continuing his program of research in SCI rehabilitation.  This includes: 1) understanding issues of aging with an SCI; 2) evaluating the impact of SCI secondary health conditions (including pain) on quality of life; and 3) identifying factors that promote health and well-being in this population.
© Human Pain Mechanisms Lab, 2015. Unauthorized use and/or duplication of this material without express and written permission from this website's author and/or owner is strictly prohibited.